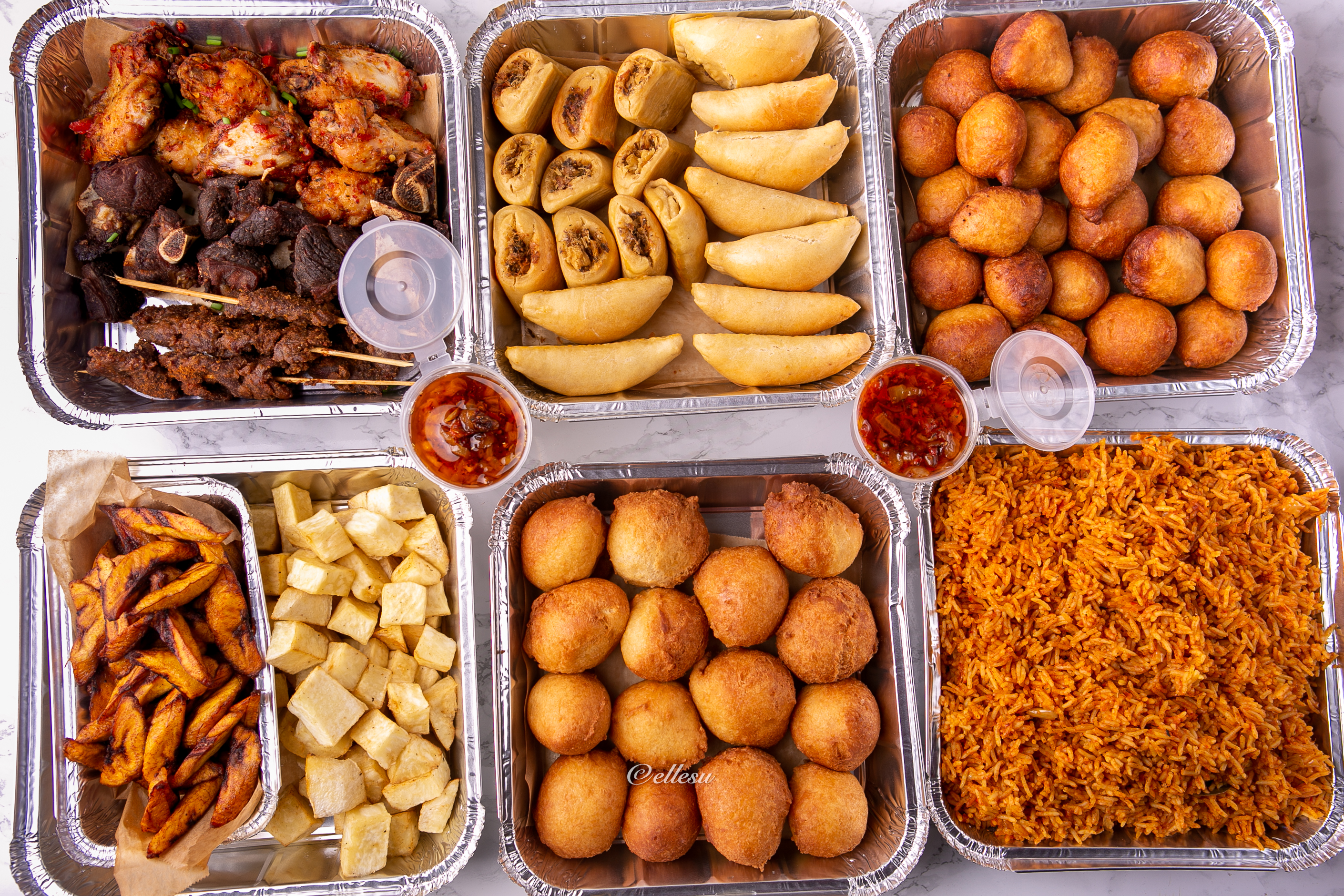 Nnoo
Welcome
Have you eaten today?
Shop by Category
New In
Fan Favorites
On Sale
Best Sellers
Great service and amazing food! Highly recommend!
Uche Fredericko
March 5, 2021.
Best service ever. Great customer service, quick response and very attentive to details. Can't wait for other future purchases and wouldn't hesitate to recommend.
Francis Obi
March 4, 2021.
The meal was so delicious and taste really good, well presented and spiced rightly.
Have just had my first order from them and will definitely order again. The peppered chicken was perfect, and they provided so much jollof rice I have enough for another meal. Looking forward to trying their other meals.
Chinaa
February 24, 2021.
Olajumoke Yemitan
February 22, 2021.
Nice food and excellent customer service.
Nnenna
February 12, 2021.
Great tasting food but you need to review your delivery service options. Its still far too expensive.
Maya Harruna
February 9, 2021.
Working with ElleSu is a delight. She knows exactly what we might want before we even speak!
Kosisochukwu-kobimidi
February 4, 2021.
The service is amazing, the food is mind blowing. She delivers as expected. I would recommend her to a million people because she really can cook. My whole family always look forward to eating her food.
Uchechukwu
February 3, 2021.
Really great service. Well worth the money spent. Lovely presentation.
Ellesu Services
Average rating:
1 reviews
Apr 9, 2021
The meal and snacks were so tasty, well packaged and I will highly recommend it. The delivery was prompt, I really enjoyed my meal and the service overall.